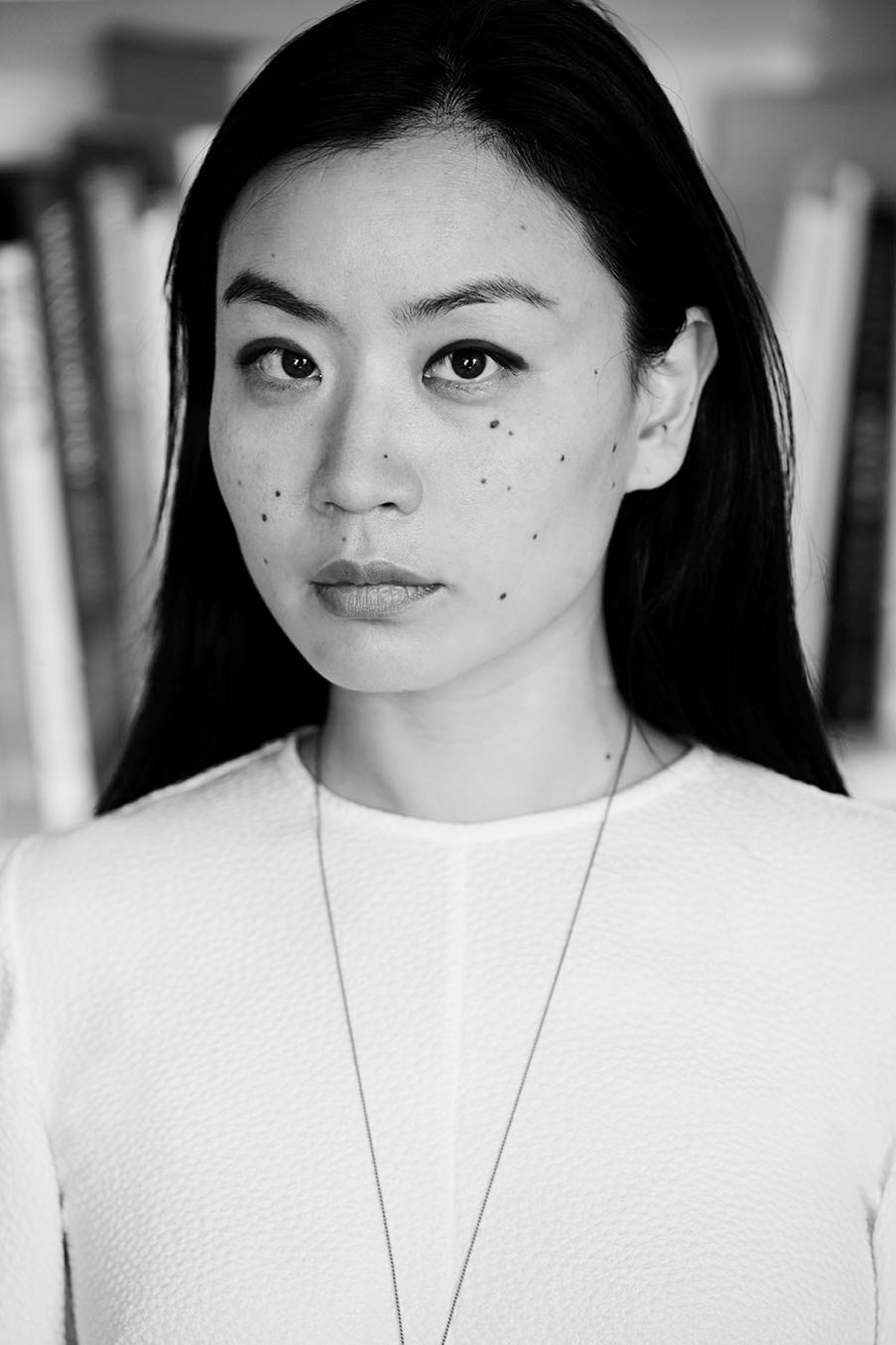 PHOTO: MR WASH
Canadian-British, London-based EDELINE LEE graduated from Central Saint Martins and launched her eponymous label in 2014.  She is known for her immersive and performative shows at London Fashion Week.
The designer states that she designs with her concept of the Future Lady in mind: "Female identity is in flux in our generation: modern women live hectic, collaged lives.  We can't automatically subscribe to the possible identities that have been laid out for us historically.  Women now are more beautiful, more powerful, more free, stronger, more aware, more capable than any other time in history.  Yet, we still have a ways to go before we fulfil our true potential.  How does the Future Lady dress?  What is it to dress with true power, grace, beauty and dignity in today's world?" 
Edeline Lee pieces emphasise precision cut, hand-made details, and femininity of form.  They are tailored to fit on a wide range of body types.  Her signature fabrics resist wrinkling so that women can function at a high level in the clothes.  These are pieces designed with a soul, made with quality and meaning, made to fit well to lift the best out of you.
Edeline has received strong support from the women of the art world, who naturally gravitate towards her aesthetically sophisticated signature.  Her work has also been worn by stars like Olivia Colman, Sally Hawkins, Gemma Chan, Phoebe Waller-Bridge, Helen Mirren, Cynthia Nixon, Alicia Vikander, Taylor Swift, Ciara, Amy Fine Collins, Ellie Goulding and Solange Knowles.
All Edeline Lee pieces are made by hand with love and care in England.